The type of fixing screw ( Set Screw ) commonly known as the cap screw has a shape similar to a bolt, but this type of screw is full-grained. The difference between a bolt and a screw is that the bolt has a thread that is not complete, in other words the thread does not reach the head of the bolt.
While the screw has a thorough thread until it reaches the screw head. Another difference can also be identified from the bolt and screw heads. In its use, the bolt does not use a screwdriver but a key, while the screw uses a driver,  in the form of a screwdriver .
1. Fastener Screw (Set Screw)
This type of screw is the most widely used type. Usually better known by the name of the screw head (cap screw). This type of screw is widely used to join and fasten the two objects.
2. Stud Bolt
Stud bolts are headless and have threads from each end. Stud bolts are applied in a number of industries for fitting parts, industrial equipment, flanges and machine tools. These types of bolts are available in various sizes and can be configured as double end or tap end.
3. Round Head Bolt
This type of bolt is very commonly used with a round head. This round head bolt has a portion of the stem that is square in shape to hold the bolt, which can be used to fasten the wooden floor of the truck body or to the metal bumper.
4. Partially Threaded Bolt
A small diameter full hydrated screw fitted with a square or hexagonal nut. The head can be round or "cheese head" and has a groove for a screwdriver.  This Partially Threaded Bolt is used to place lightweight components or small brackets.
5. Gutter Bolt
Full grain and often galvanized with a dome-shaped head and a screwdriver groove. Used with a nut to fasten lightweight materials and sheet metal.
6. Grub Screw
A headless screw that may have a groove for a screwdriver or a groove for an Allen Key Wrench . Used when the screw must be attached below the submerged surface.
7. Self Drilling Screw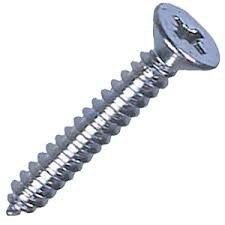 These screws will thread themselves into the thin metal. Usually it is used directly into the sheet metal or a special sheet metal nut is attached to the component. All screw head shapes can be used with self drilling screws.
 8. "U" Bolt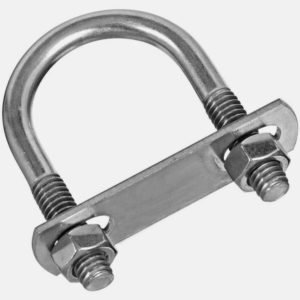 U bolt is  usually used for the needs of gas / water pipes. U bolts can also hold leaf springs on the vehicle axle, and also on the exhaust system.
9. Split Pin/Cotterpin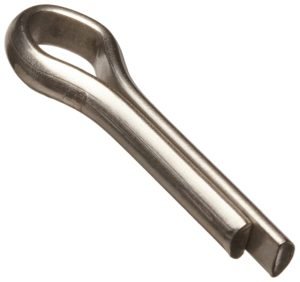 This pointed steel pin has a flat section on one side and a small threaded section on the small end. Its flat pointed section is used to hold components such as truck king pins in place. Nuts and washers need to be attached to these split pins to avoid movement.
10. Battery Bolt
A square head bolt, firmly galvanized, which is often used to secure the battery terminals (battery) to the pole (head) of the battery.
11. Taper Lock Stud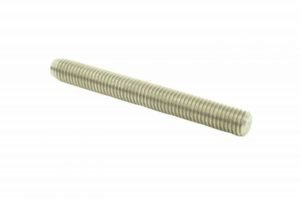 Uses a special thread to produce a thread whose last few threads are tapered. The stud has threads that are almost as sharp as to create an interference fit when the stud is installed. These studs are used in heavy load applications on moving equipment.
12. Plow Bolt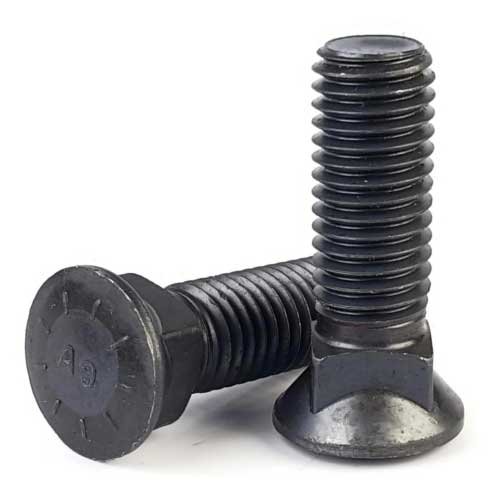 Has a tapered head that can fit into embedded screw holes. When installed, the head is immersed in the surface of the component. These bolts are used to mount the blade on dozers and graders that require a ground connection, so that the driven soil can rotate/roll smoothly on the bonded parts.